In the Works: TriBeCa Loft
A young couple in the music industry wanted to update their TriBeCa loft to be a space that was fun, conducive to having friends over and jamming. They wanted it to reflect who they are - young, fresh, and fun!
Here is a sneak peak!! The concept board is coming to life with the guitars hung, fabric by Zak & Fox upholstered on swivel chairs, Kurt watching over.
Young Stevie Wonder presides over the wood burning fireplace giving drama to an otherwise minimalist side of the room.
Large and open, we wanted to emphasize that this couple IS music. We wanted this space to feel small enough for the two of them to cozy up to a movie, but open enough to entertain and have epic jam sessions.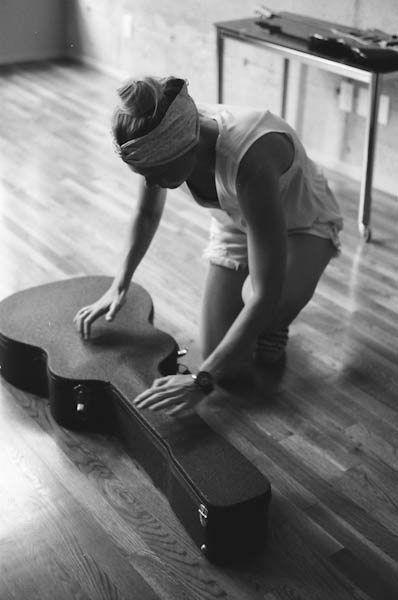 Wallpaper going up!! Custom wallpaper by Resource Furniture to give that back wall when you walk in something to talk about!
Not all interiors are about furniture. Here we are trying to organize the sound wall making sure everything from the xbox to the state of the art stereo system is working!!