NoMaD Loft
This loft in NoMaD is centered around books and art - lots of places to curl up and read in, every area open for entertaining. Soft, muted tones and floral patterns are used against curved and sexy silhouettes juxtaposed with raw iron, and custom metal finishes creating the ultimate bachelorette pad.
Professional photos by Nicolas Potts - http://nicolaspotts.com/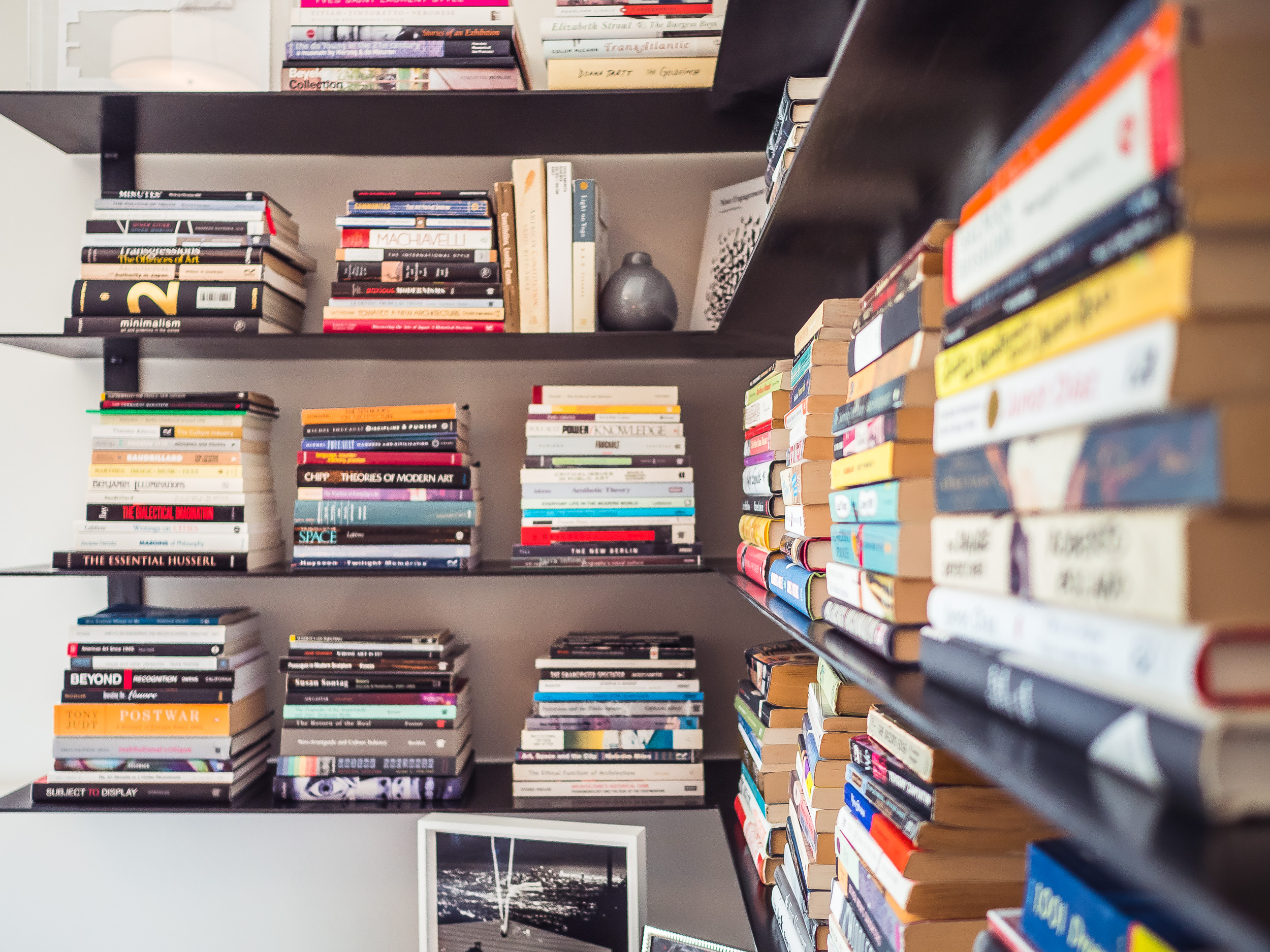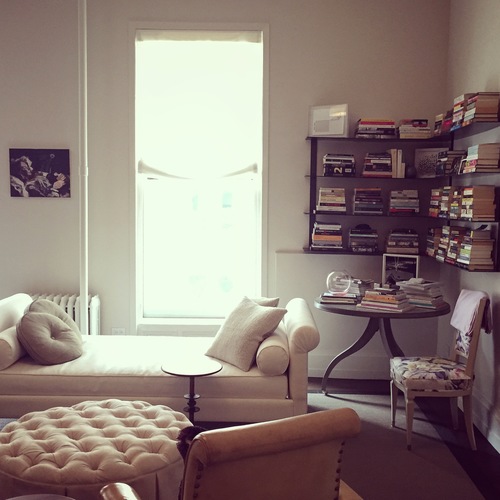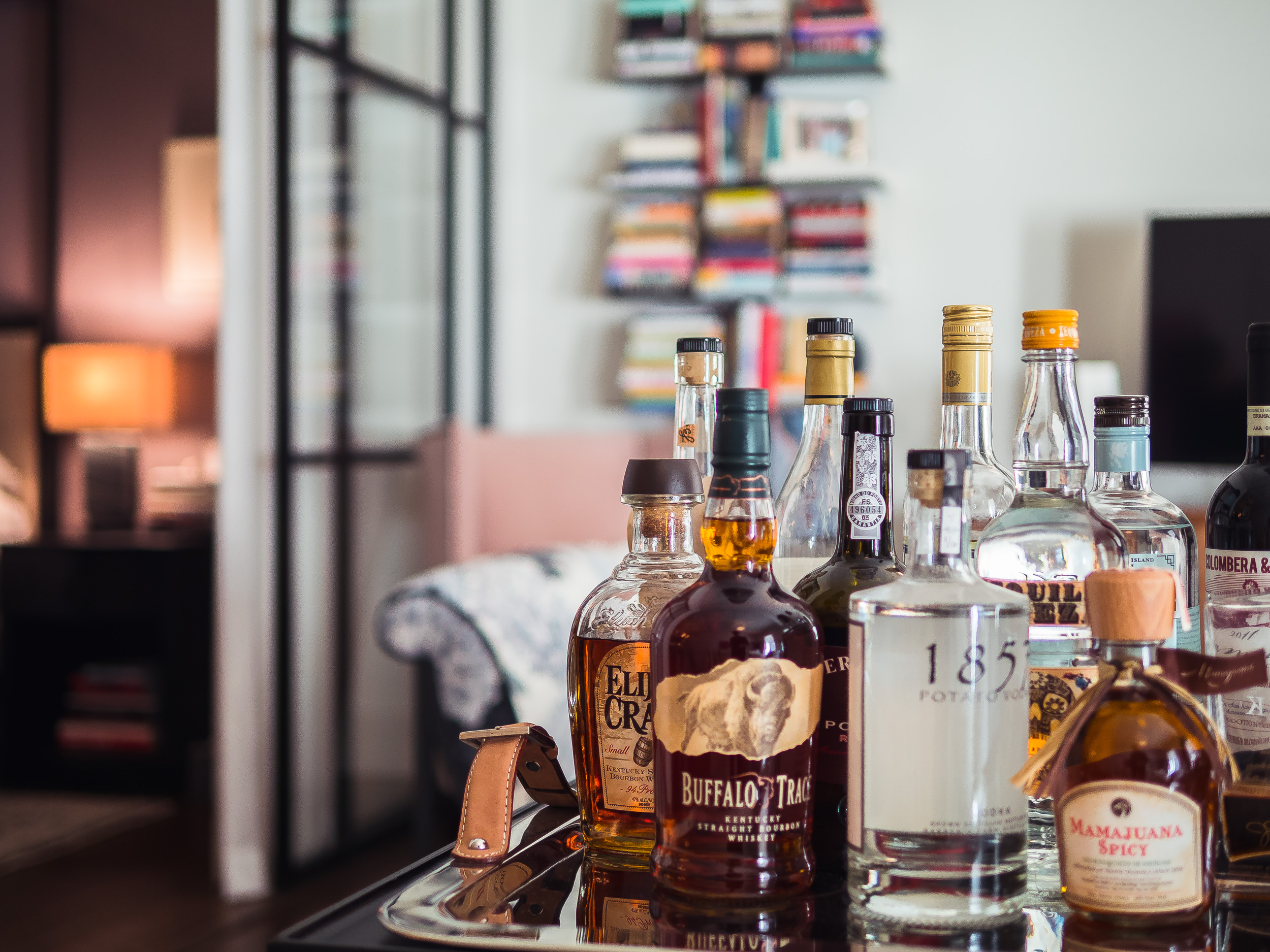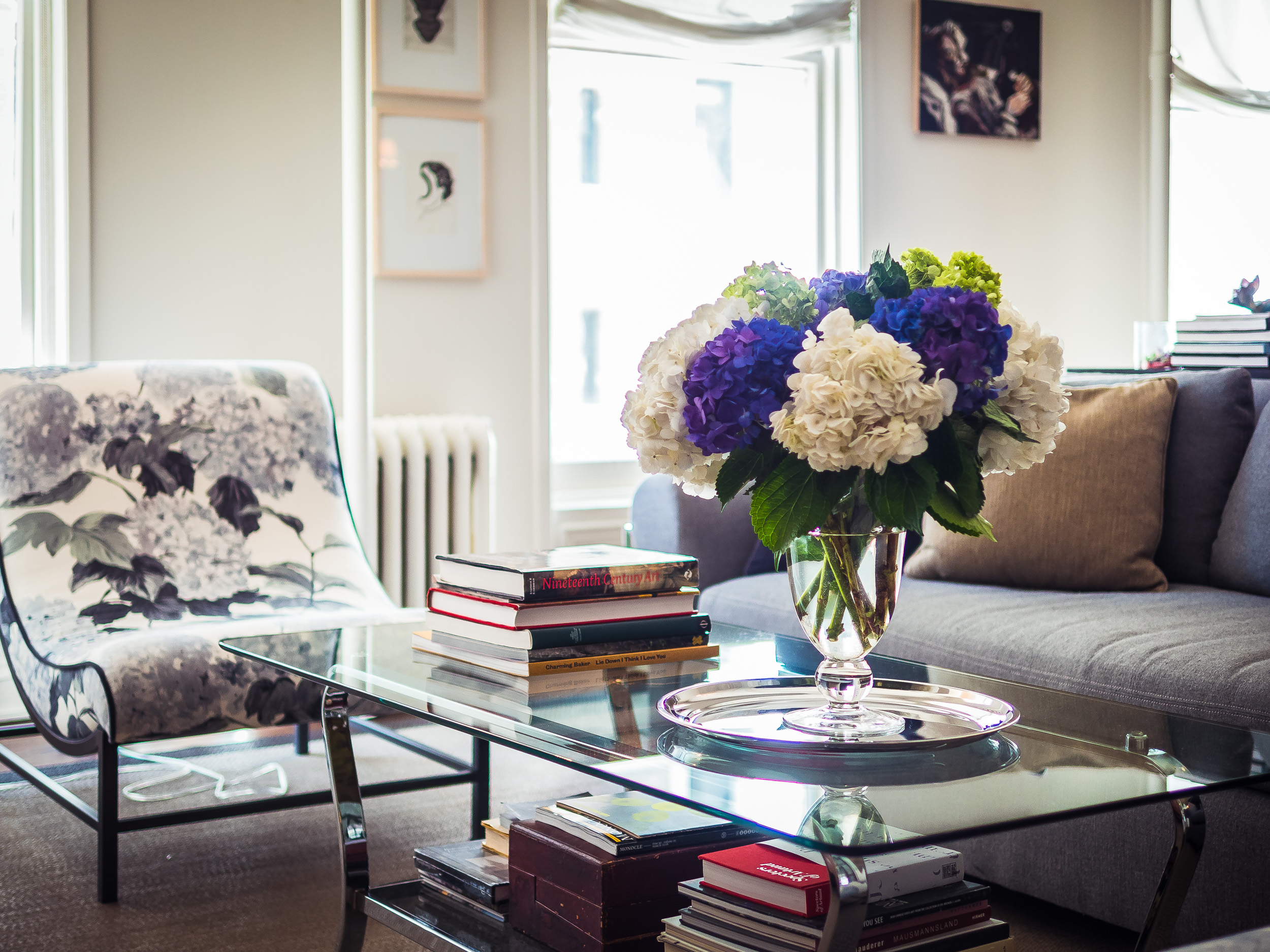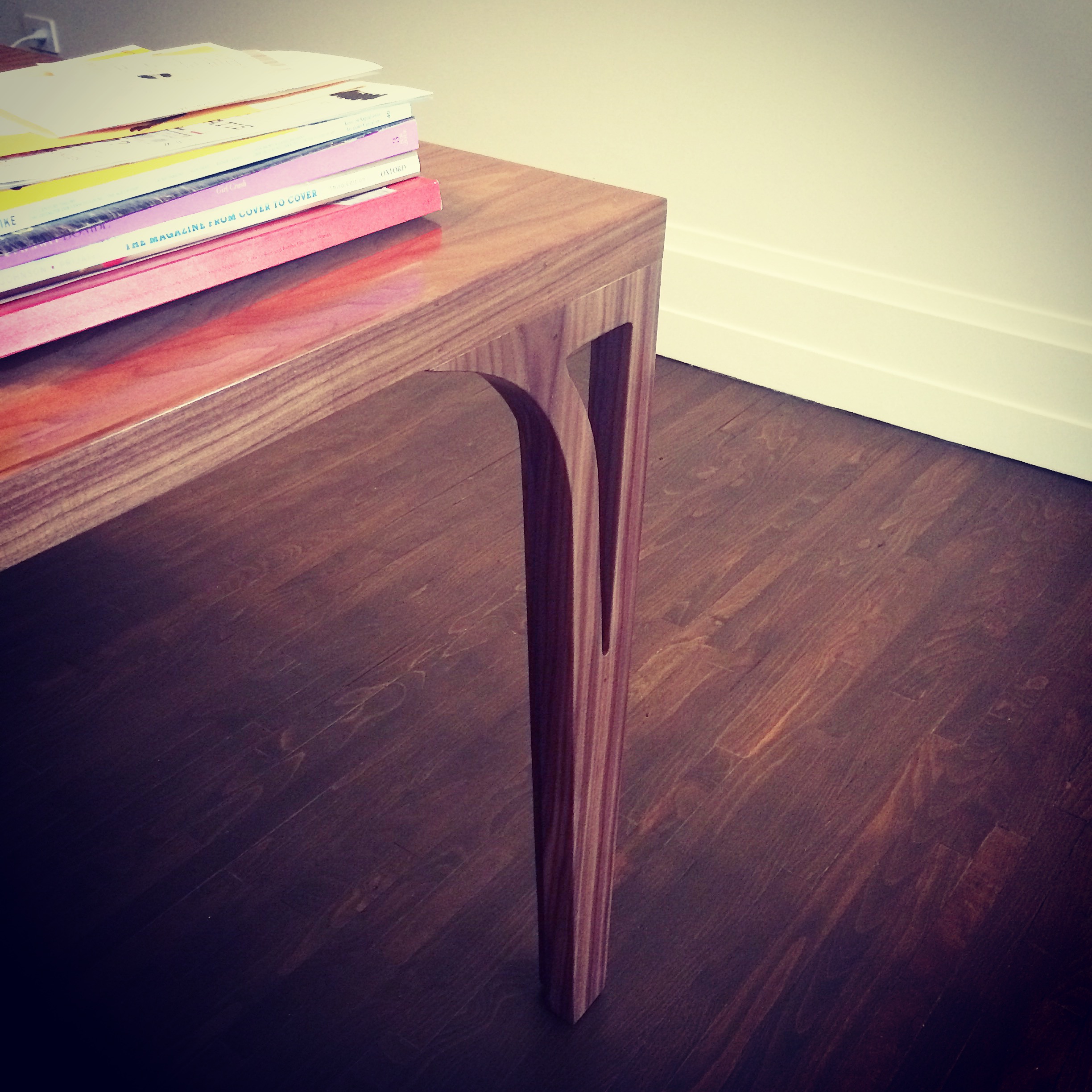 Sneak peak at our custom dining table that matches the Media Console. Soft curves in the legs make this large 63" square table seem understanded and feminine.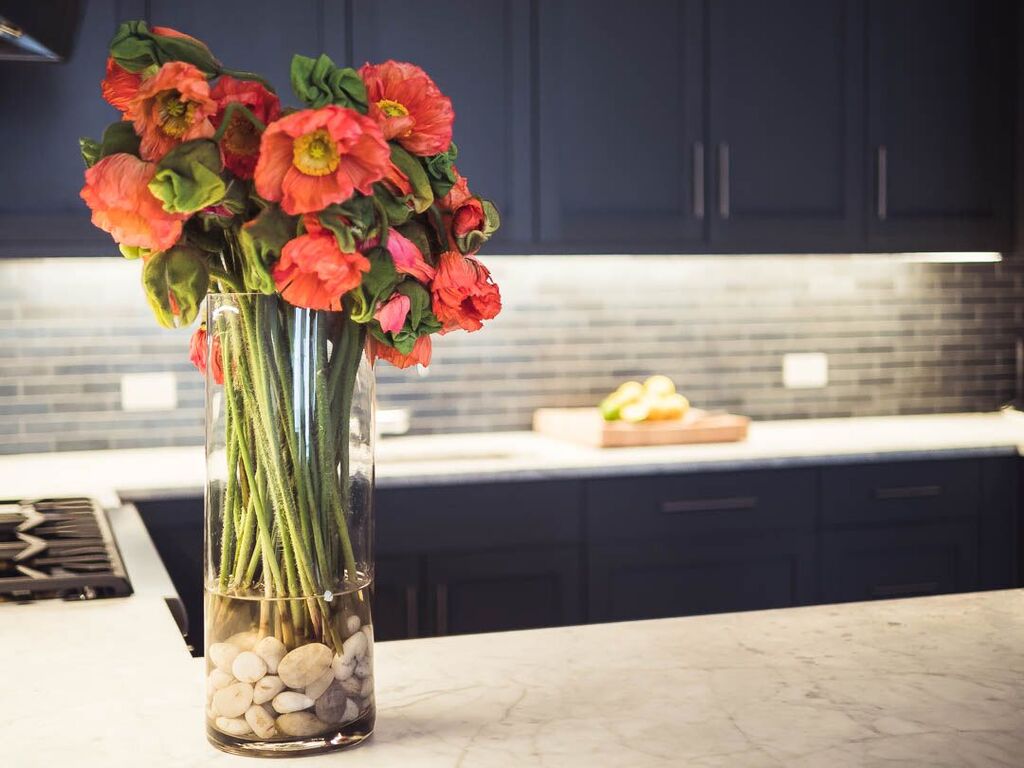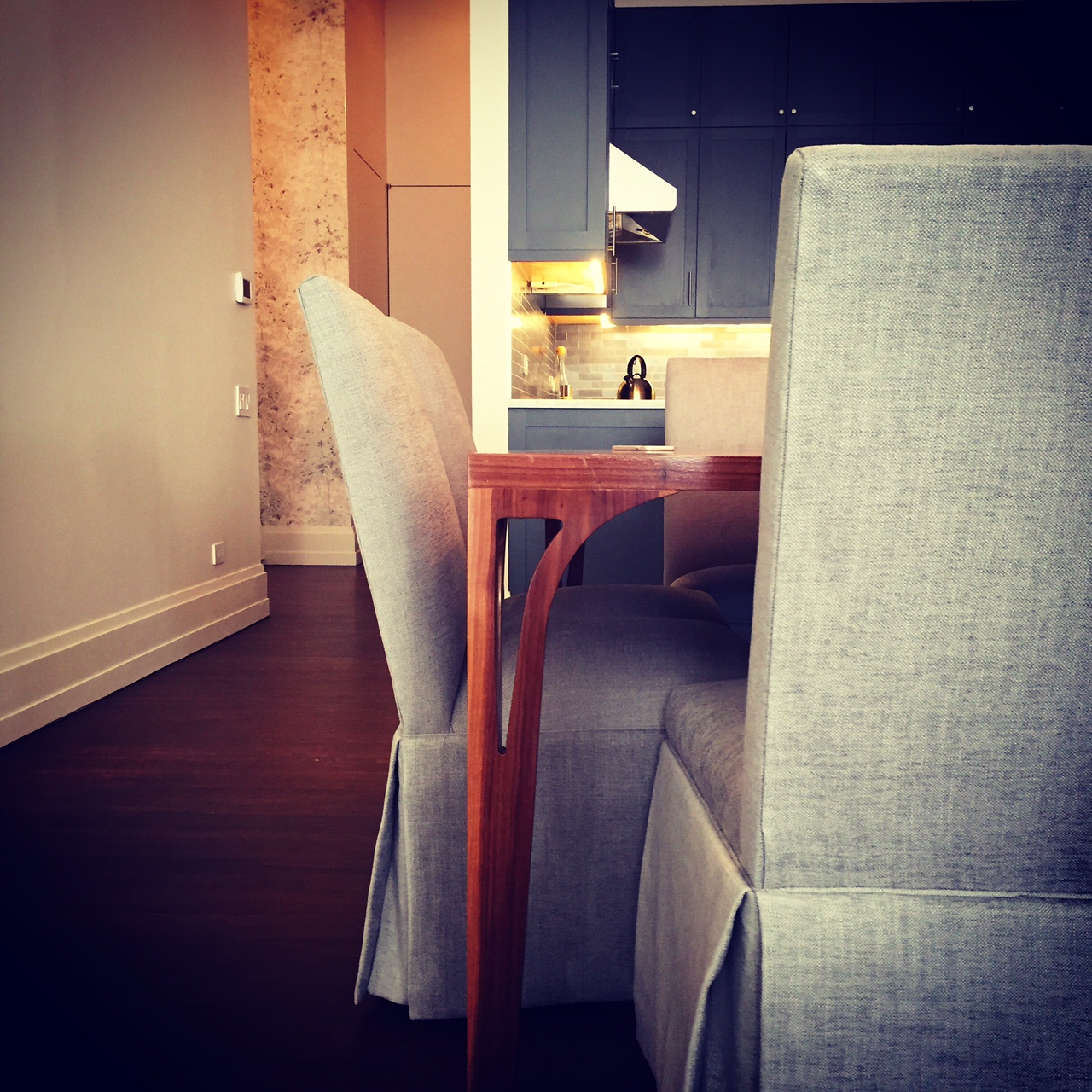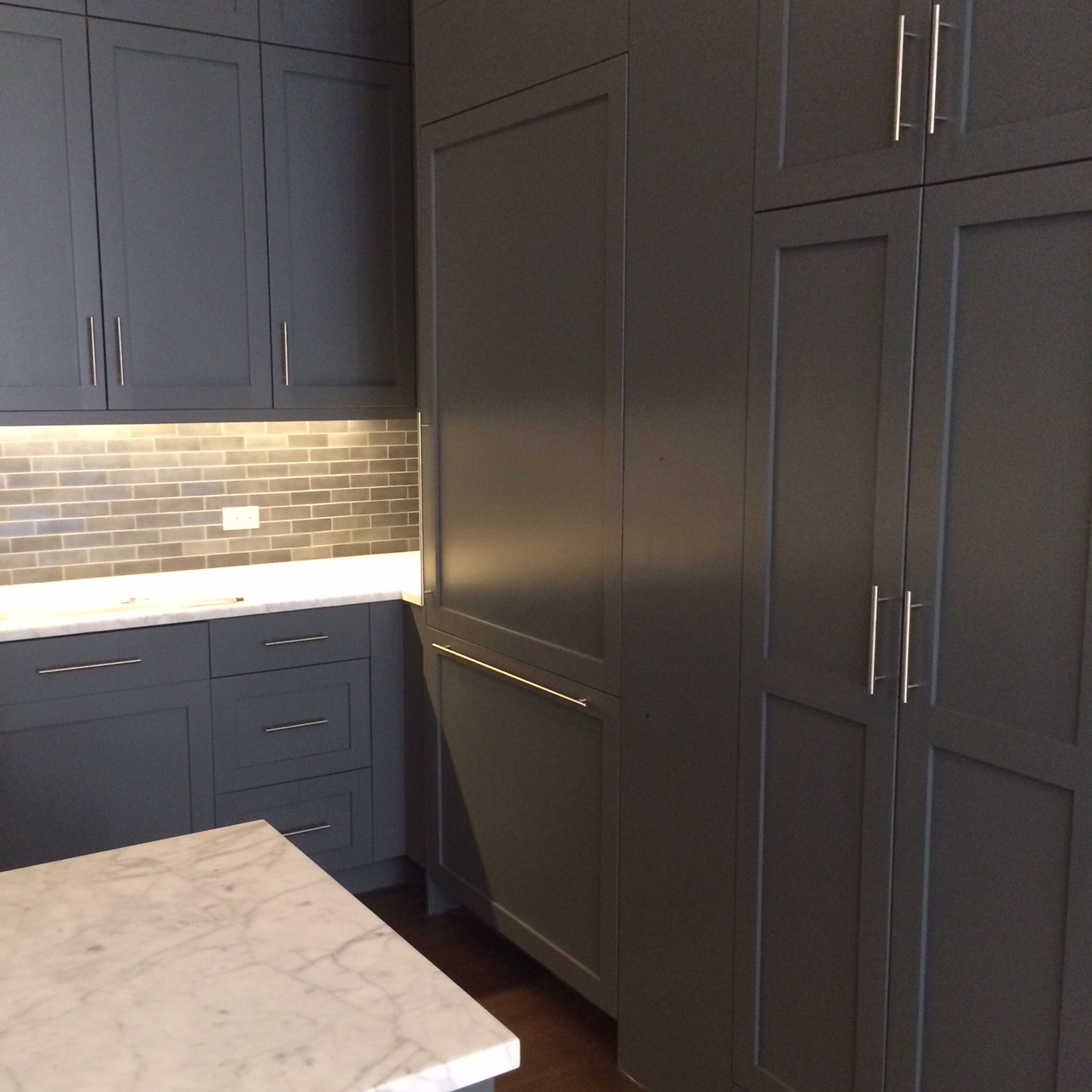 Paint is drying, and we couldn't be more pleased with this colour!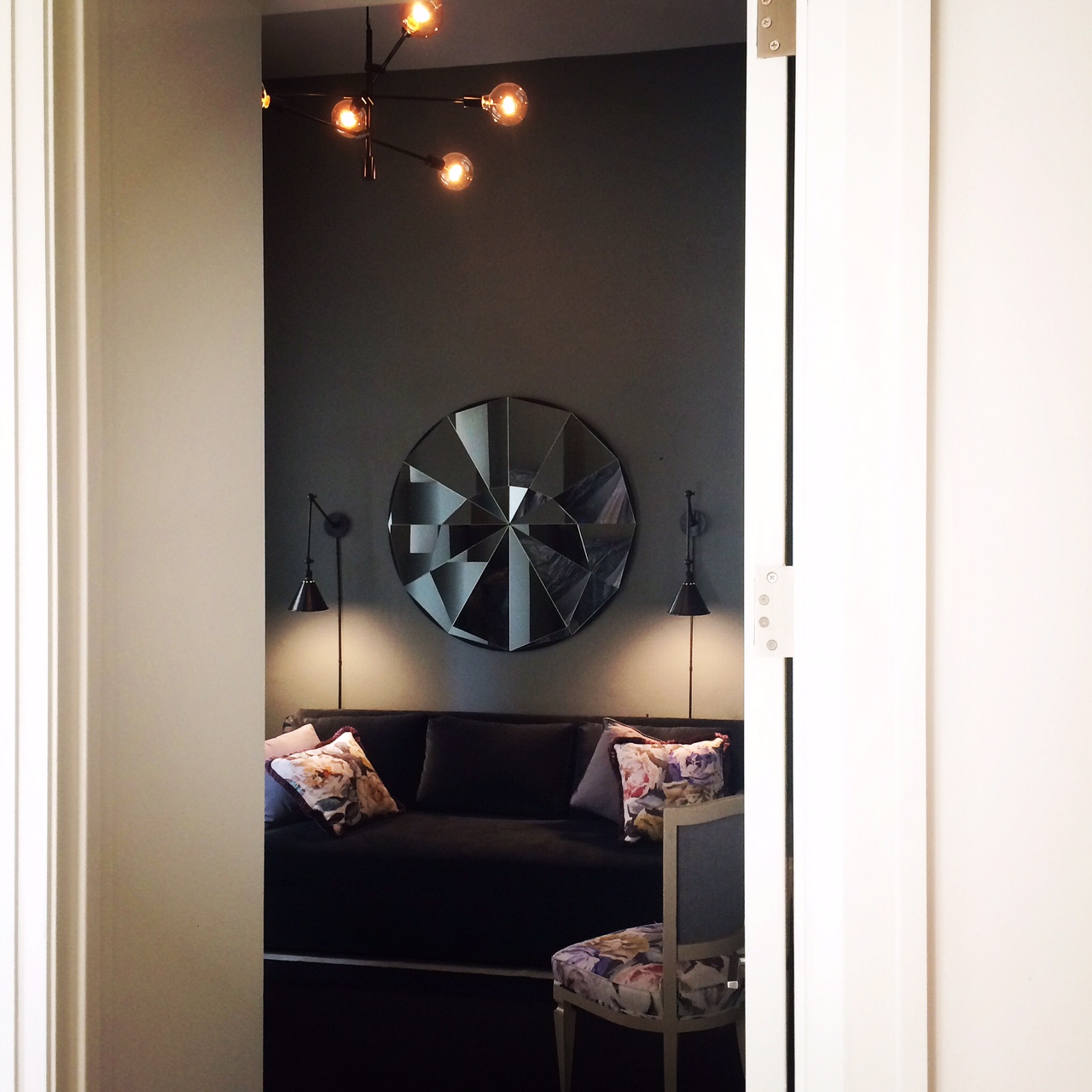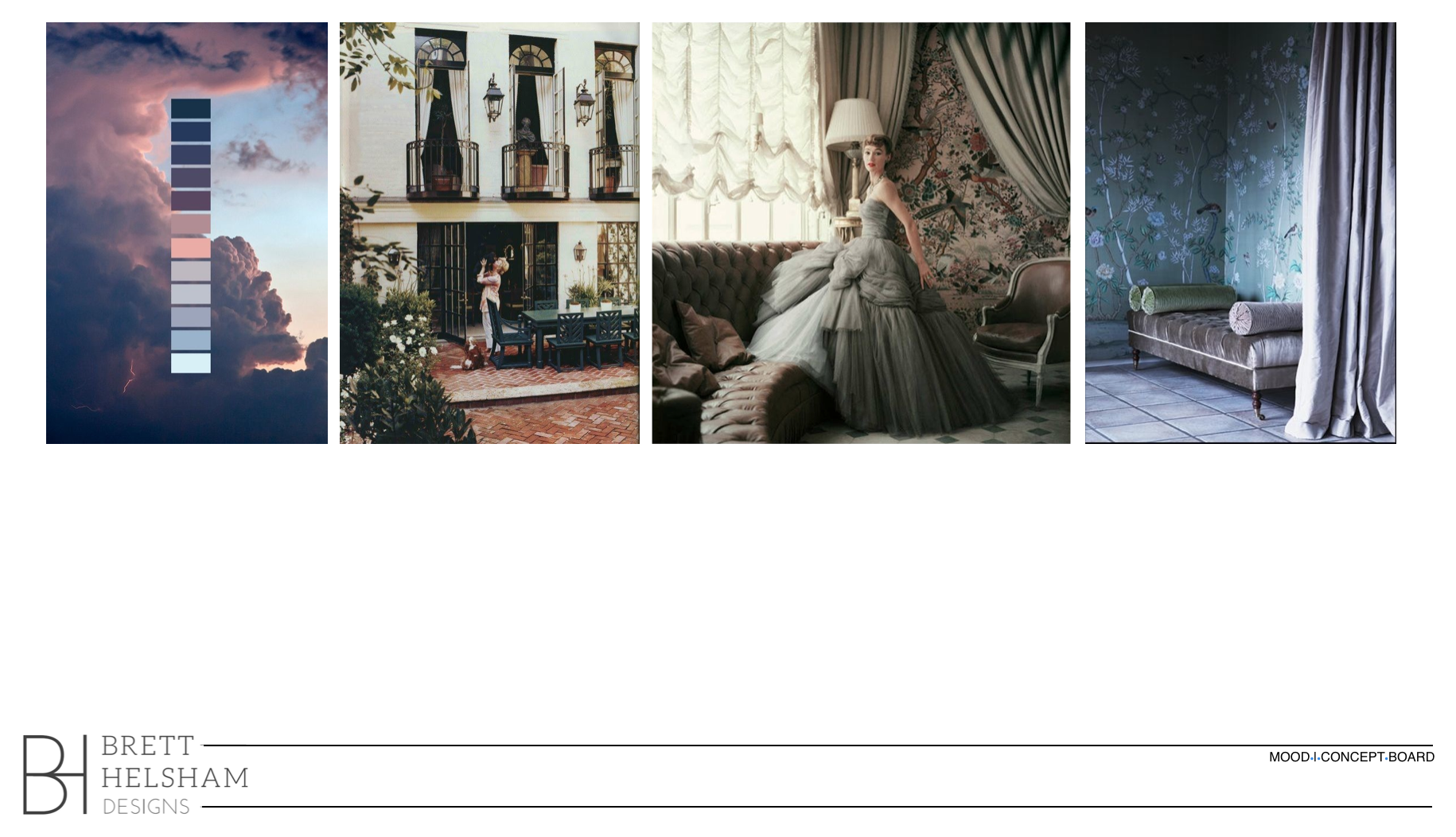 Although seemingly 'girly' - this mood board reflects the colors and feelings wanting to be projected throughout the space - feminine and strong.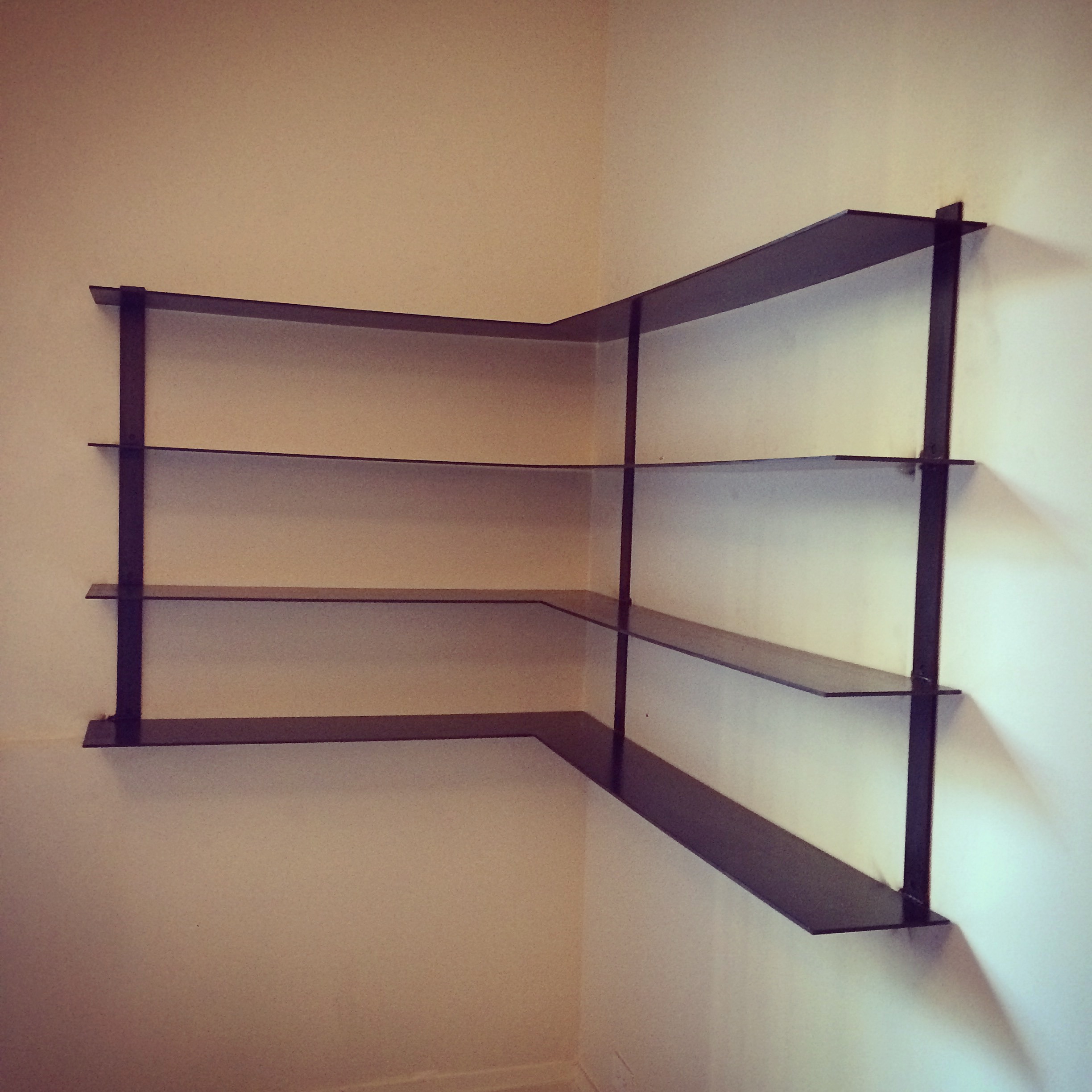 Another custom piece tucked in the corner to act as the floating library.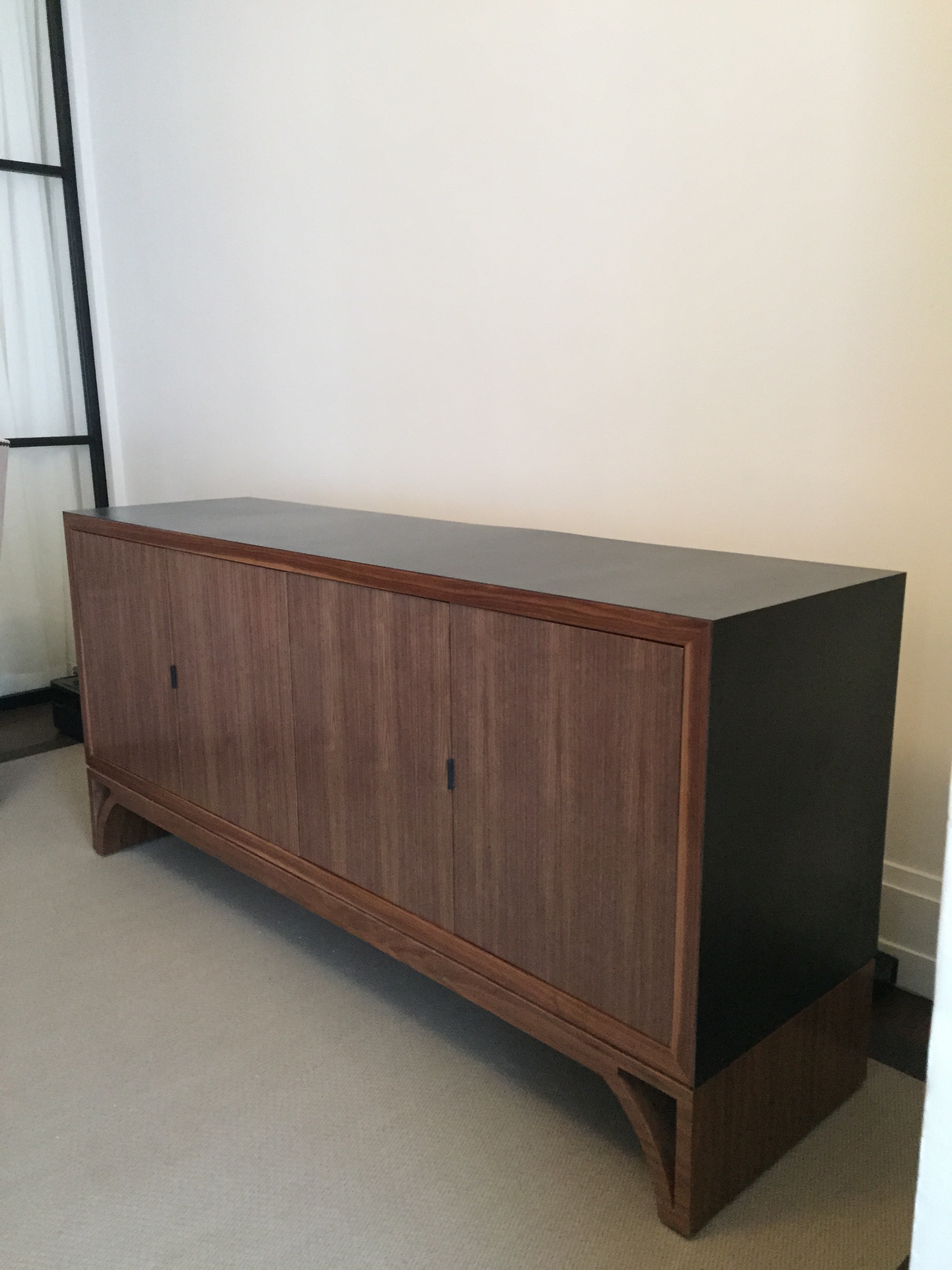 Sneak peak at our custom Media Console! Paired to match the dining table, this massive unit is made with walnut inside and out, clad in metal.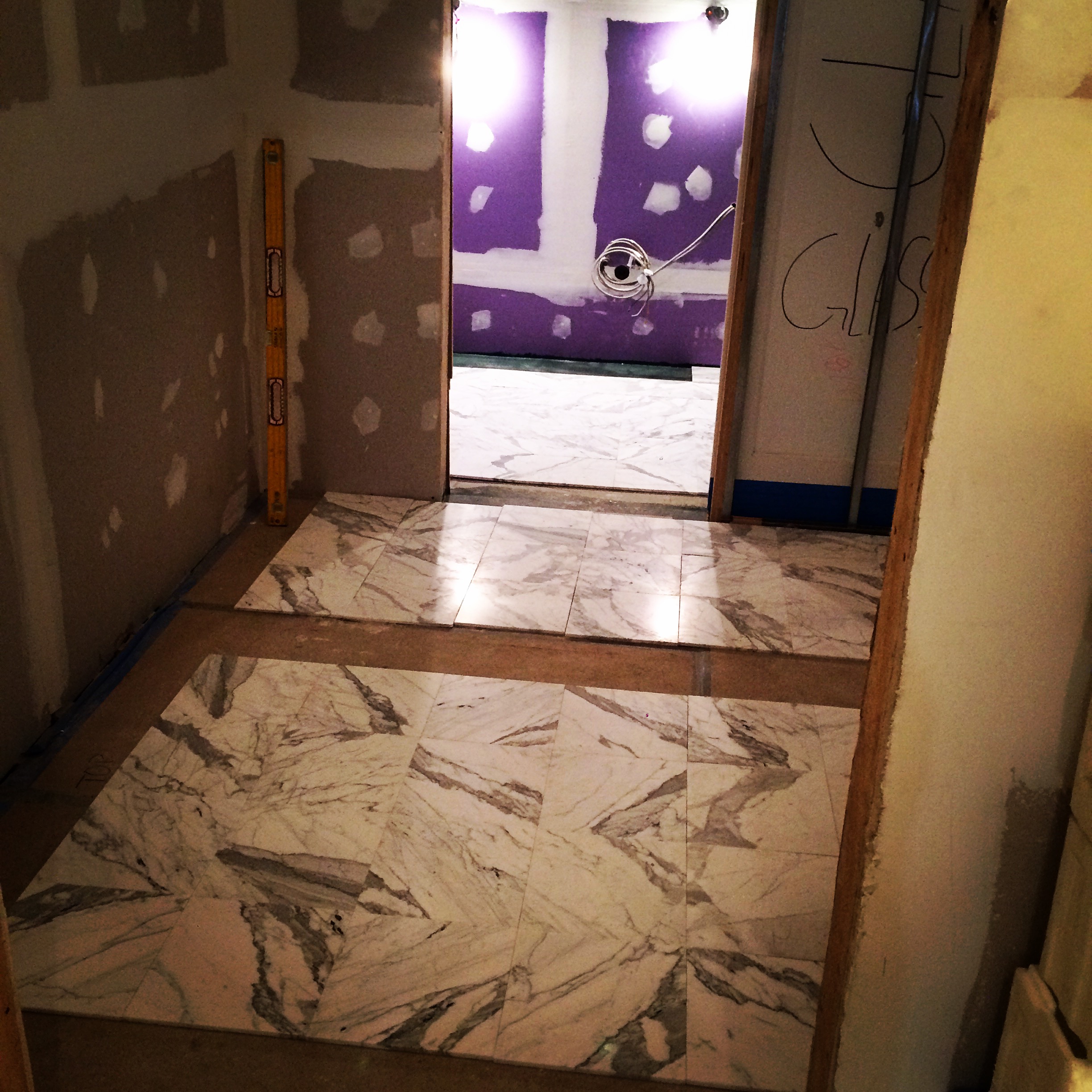 It's important when working with tile to make sure you lay it out the way you want to so your installer installs it correctly!! We pulled all the tiles out and mixed and matched until we were happy. This is Statuarietto 12" x 12" Tiles. Loving the dark veining in contrast to the white background.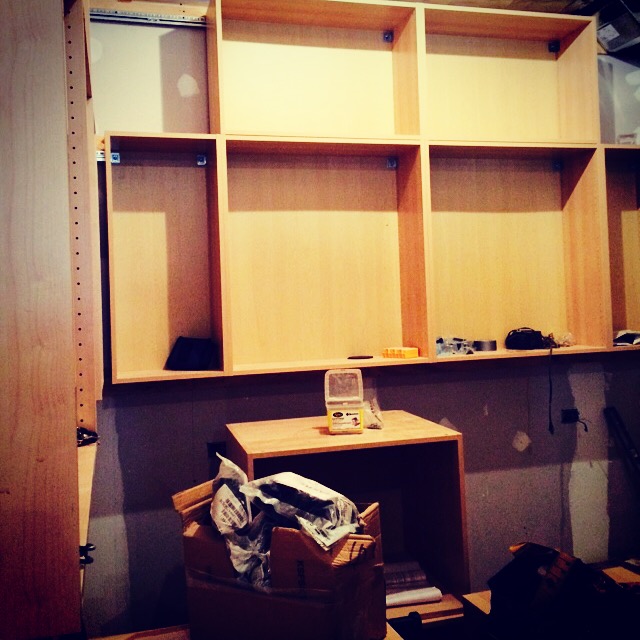 Cabinets in the kitchen going in!! Excited for the height we have to play with.
Project is under way! Walls are going up! We are preserving the original tin ceilings and thin slatted wood floors.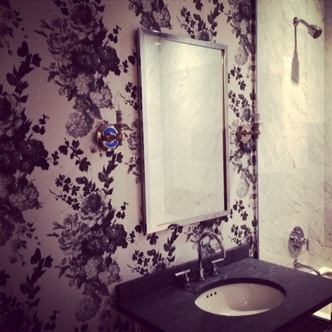 Wallpaper hung, vanity in place - just need sconces and we're all set! Loving how moody this bathroom is, and how it's coming together!
Keeping the veined marble honed, we wanted this large bathroom to be a sanctuary to relax in.
With a large soaking tub, we wanted the guest bath to be fun and spirited!
Upon entering this large loft, we wanted your first steps into the space to give you a sense that you were walking into a secret garden - to get you excited to explore the rest of the space.
This large dining room is also the gateway from the entrance into the rest of the loft. We wanted to keep it classic and minimal, allowing the art to shine and act as a breathing point within the the space as the rest of it circulates around this central area.