Outdoor Deck: Milton, Ontario
After many long Canadian winters, it was time to re-do the outdoor deck for a family of four and their dog Marlow. They were open to any and all ideas, but they had a few items on their wish list: 1. had to be a space to entertain 2. a place to dine 3. a space for their new wood burning hot tub with outdoor shower 4. easy access to the outdoor pizza oven.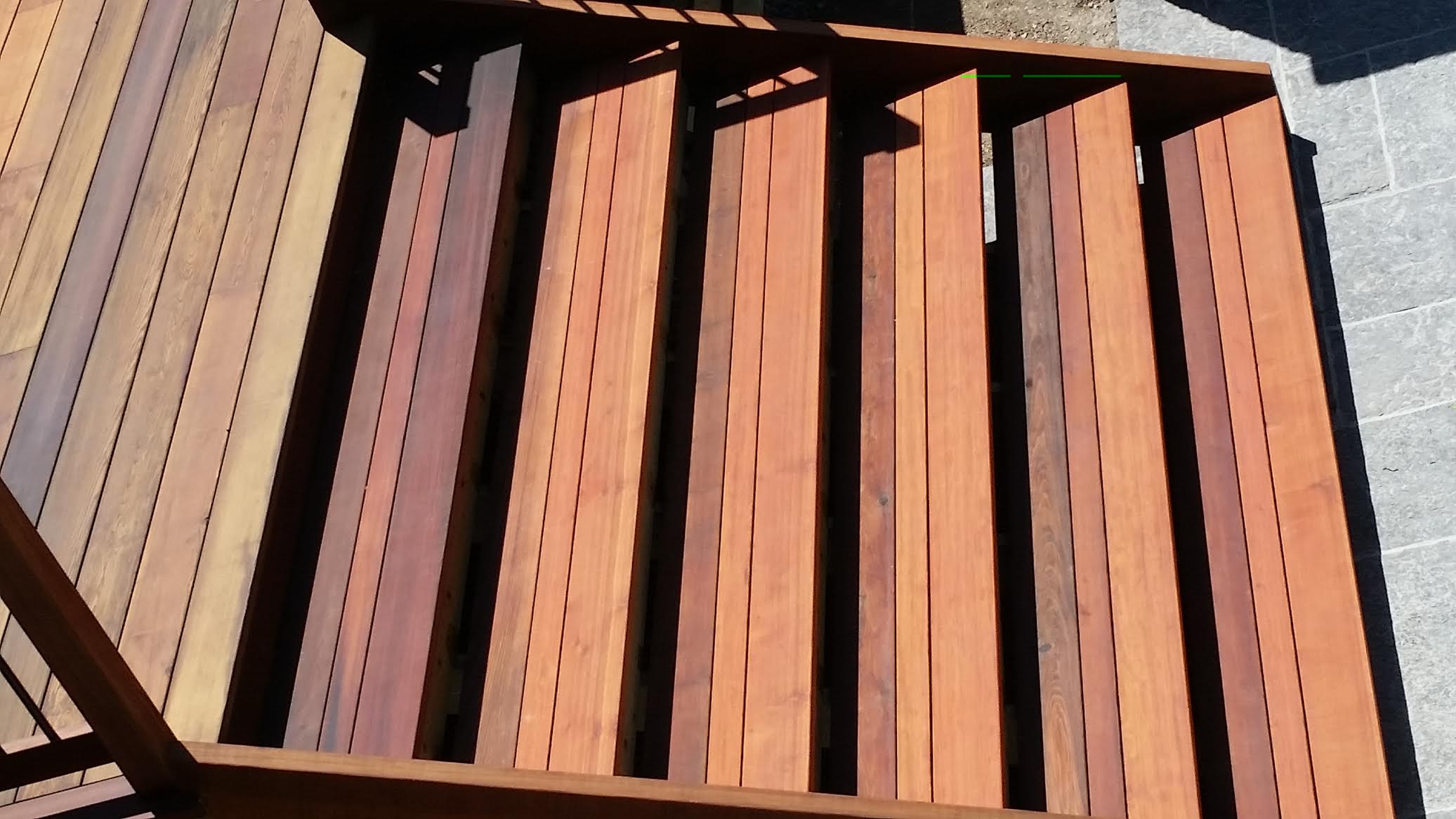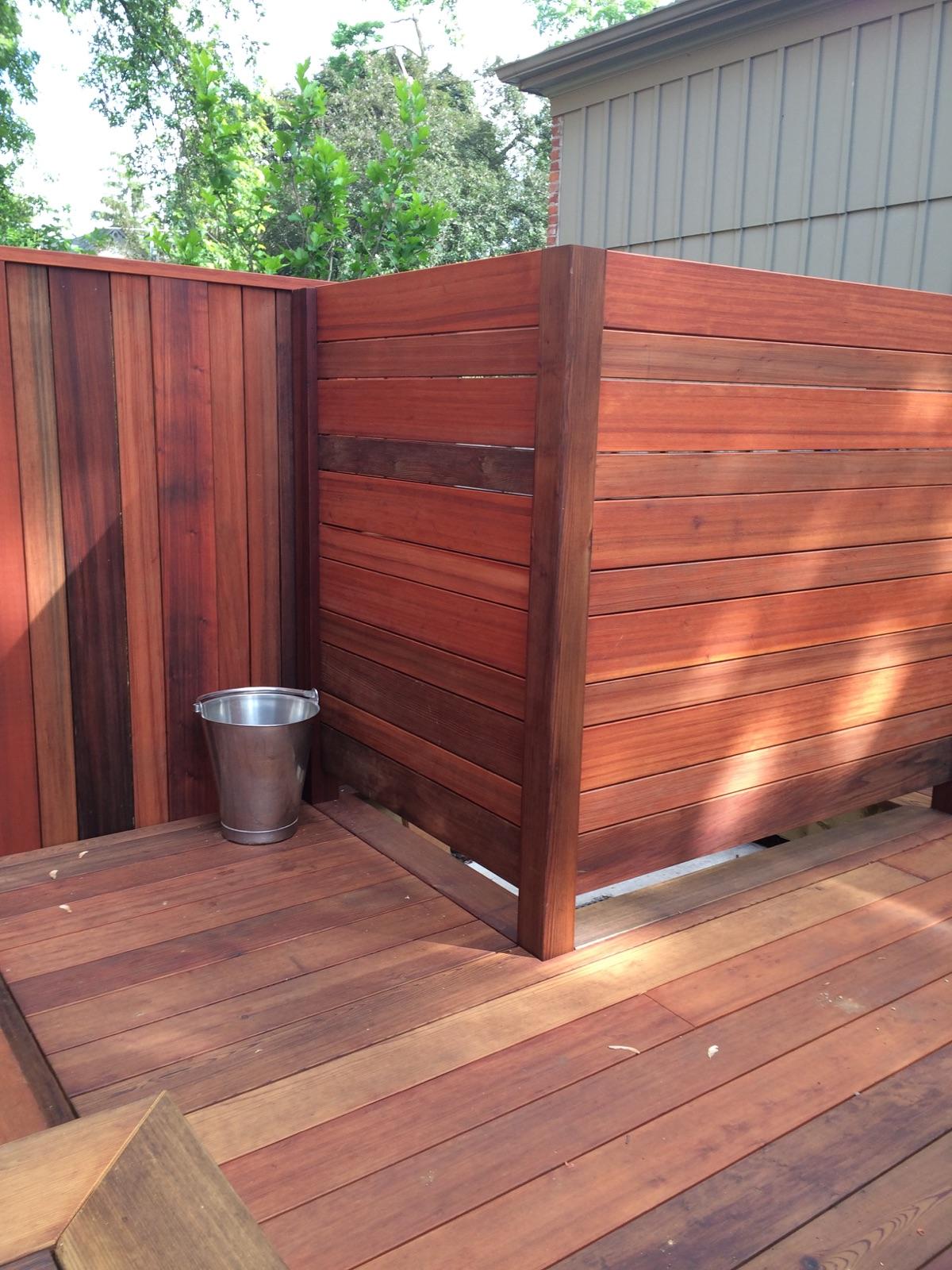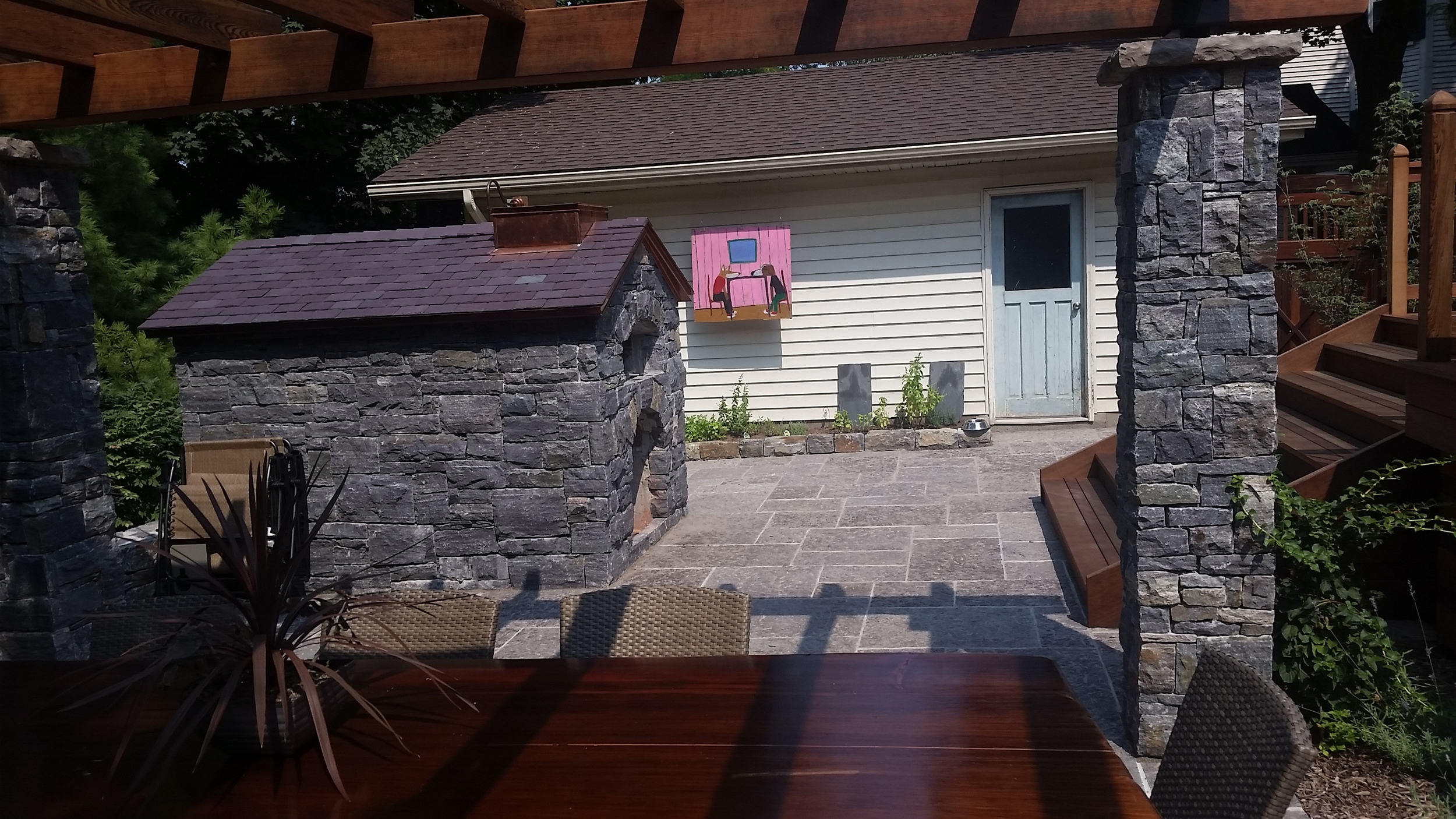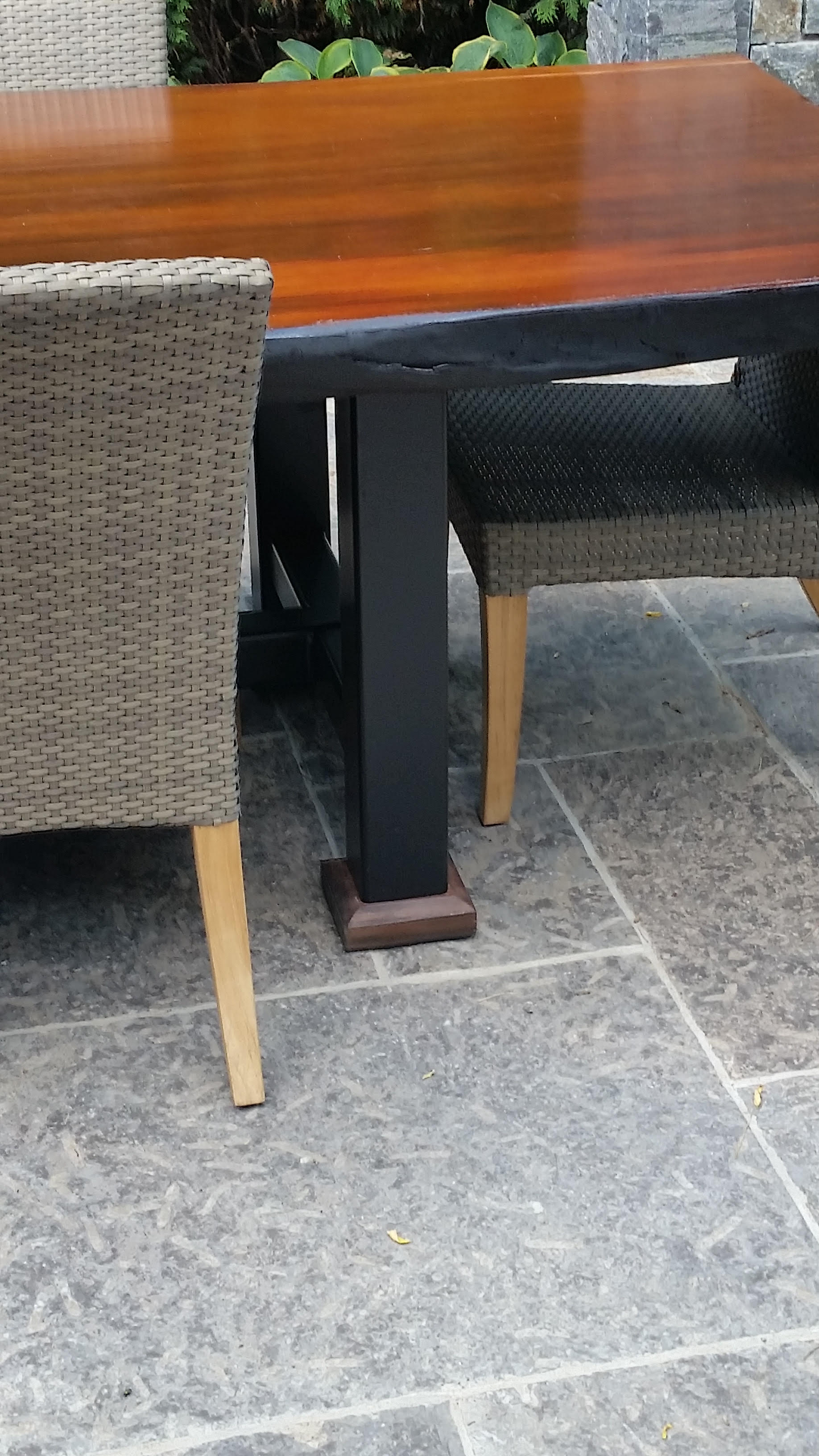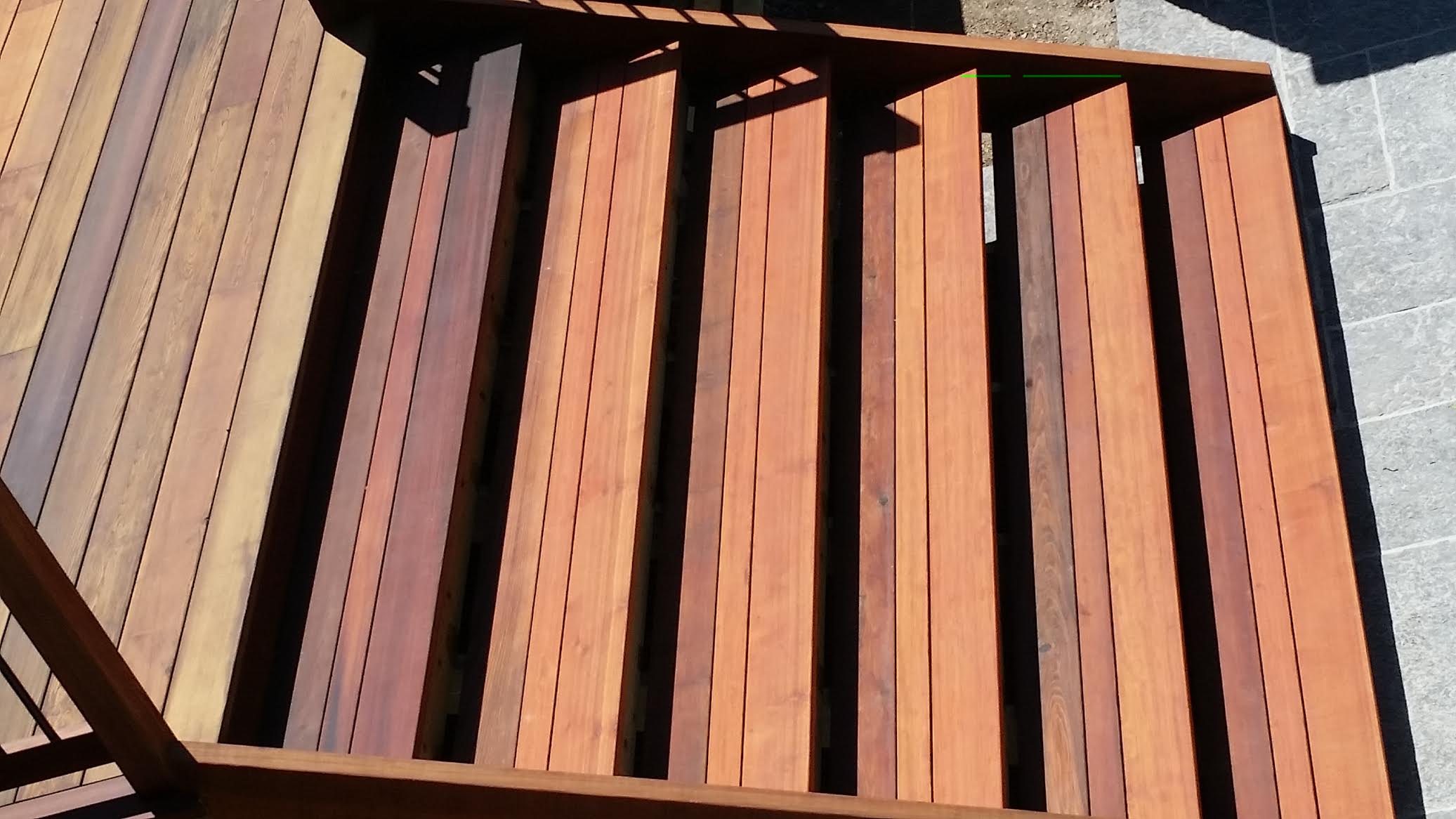 You can see the amazing colour of this redwood in the stairs
Don't worry - we are using fallen redwood trees from Big Sur, California. Great burling in the wood, and would be a great juxtiposition against the brick house.
Hunting for Fallen Redwood
Although redwood trees are endangered, there are a few places in Big Sur that collect the fallen trees to use as lumber. Because of of it's extreme color and unique burling, this endangered species is coveted in the furniture world. I've never really thought of using it for outdoor use - until now!! Excited to see it come to life.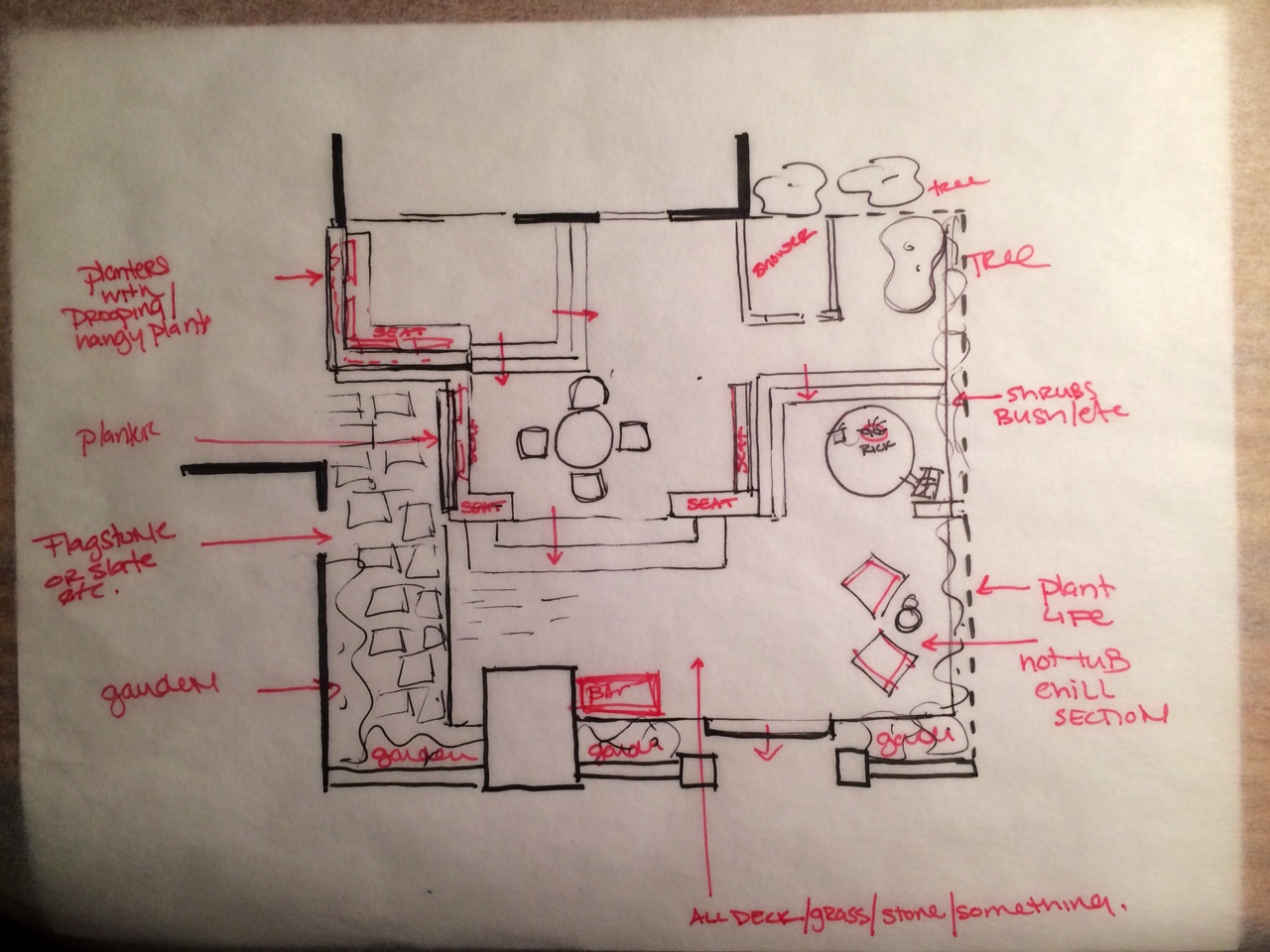 We are in the concepting phase for this outdoor deck in Milton, Ontario outside Toronto. They want lots of levels with an eating area, wood burning hot top, pizza oven, and areas for a herb garden and a veggie patch.
Deck Design 1. Scope has been defined to a multilevel deck, an outdoor shower with wood burning hot tub, dining area with a pergola, lots of areas to sit and hang while keeping the chef company while he cooks pizzas in the outdoor pizza oven, or roasts marshmallows in the fire pit. Veggie and herb garden.
Another schematic showing the various levels on the deck.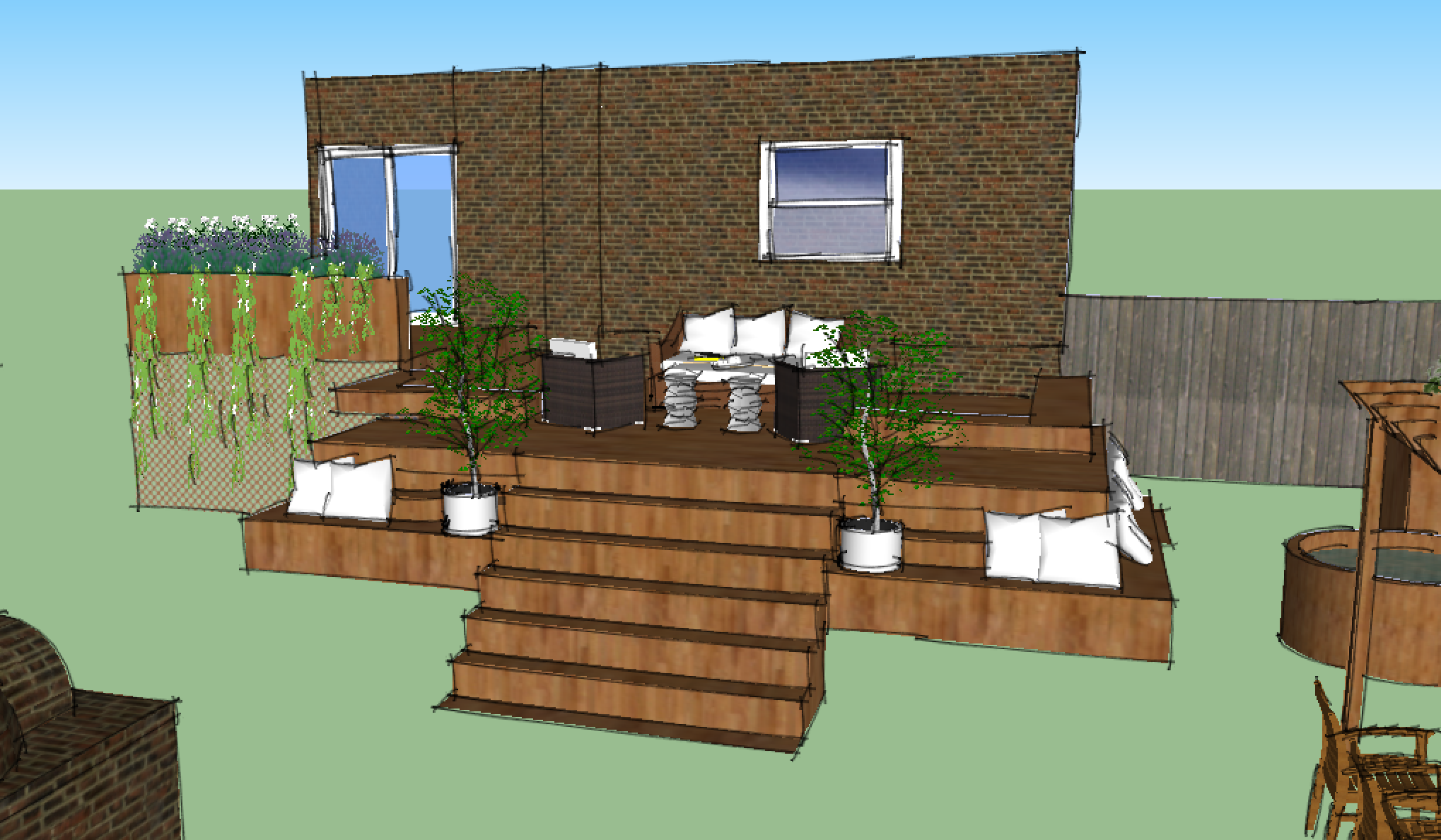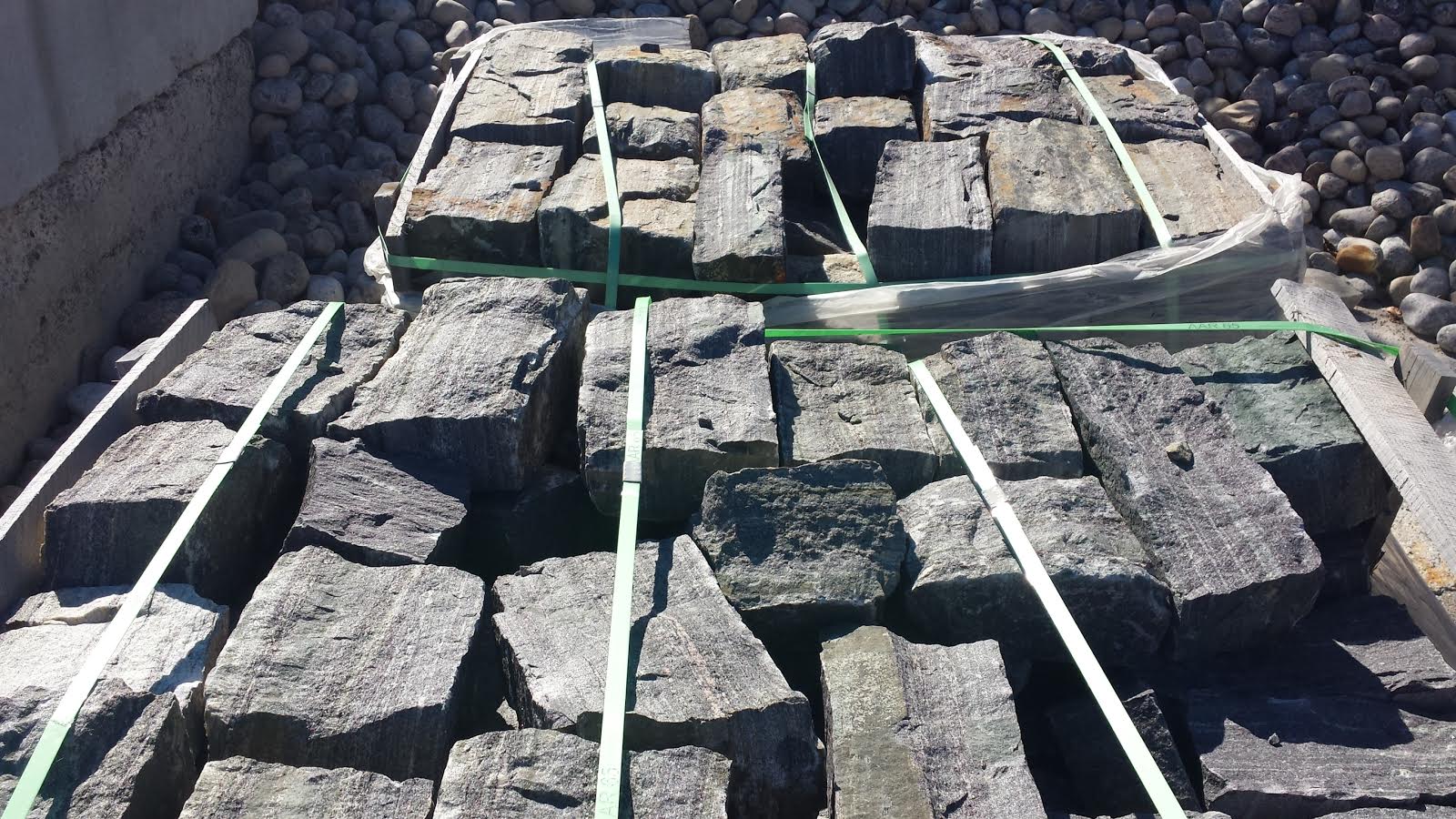 Saratoga Granite is going o be used to house the pizza oven. We are playing with lots of textures out here, with the red wood, brick, stone.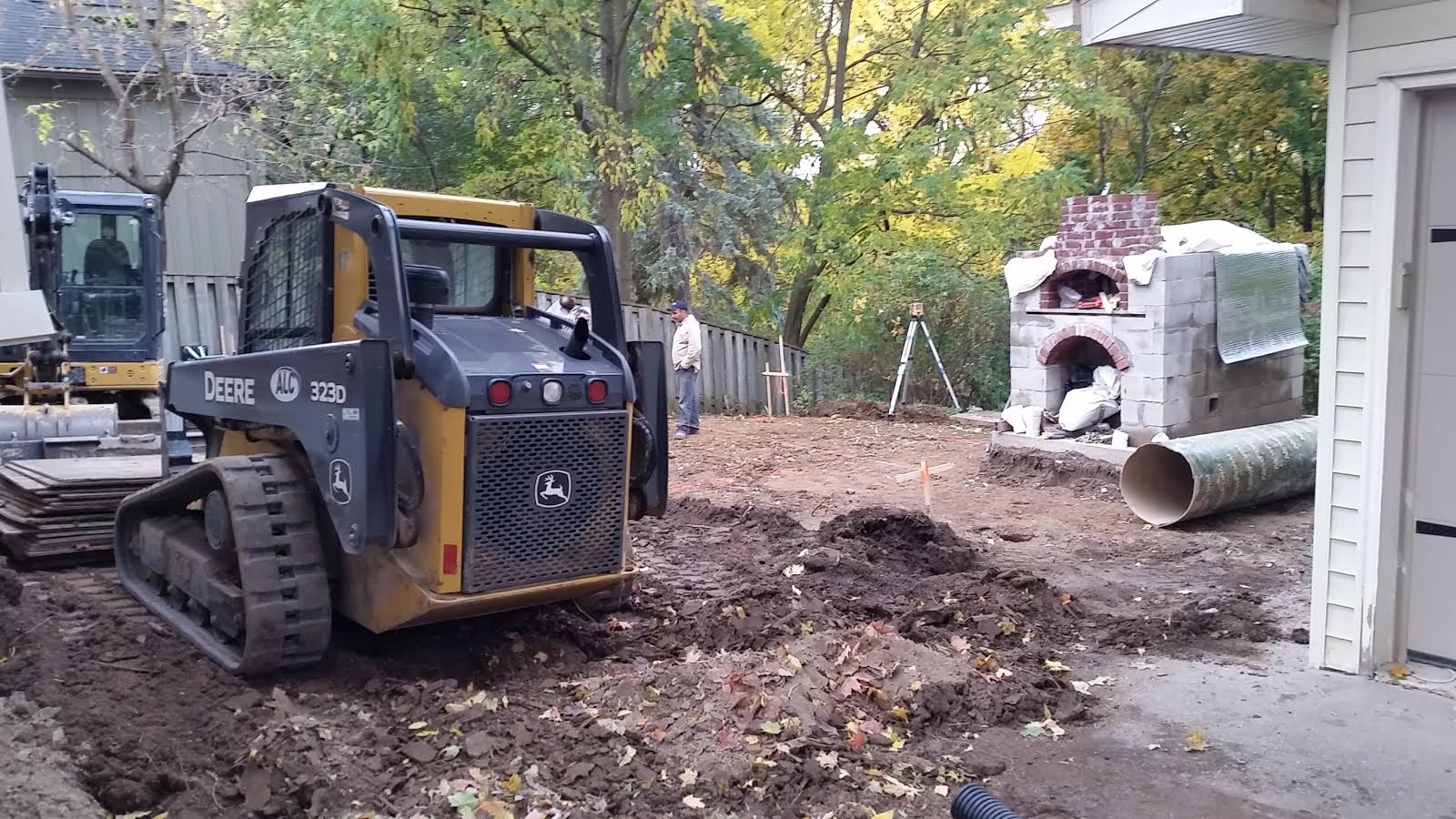 Time to level out the yard!
Cuts are done and staining has begun!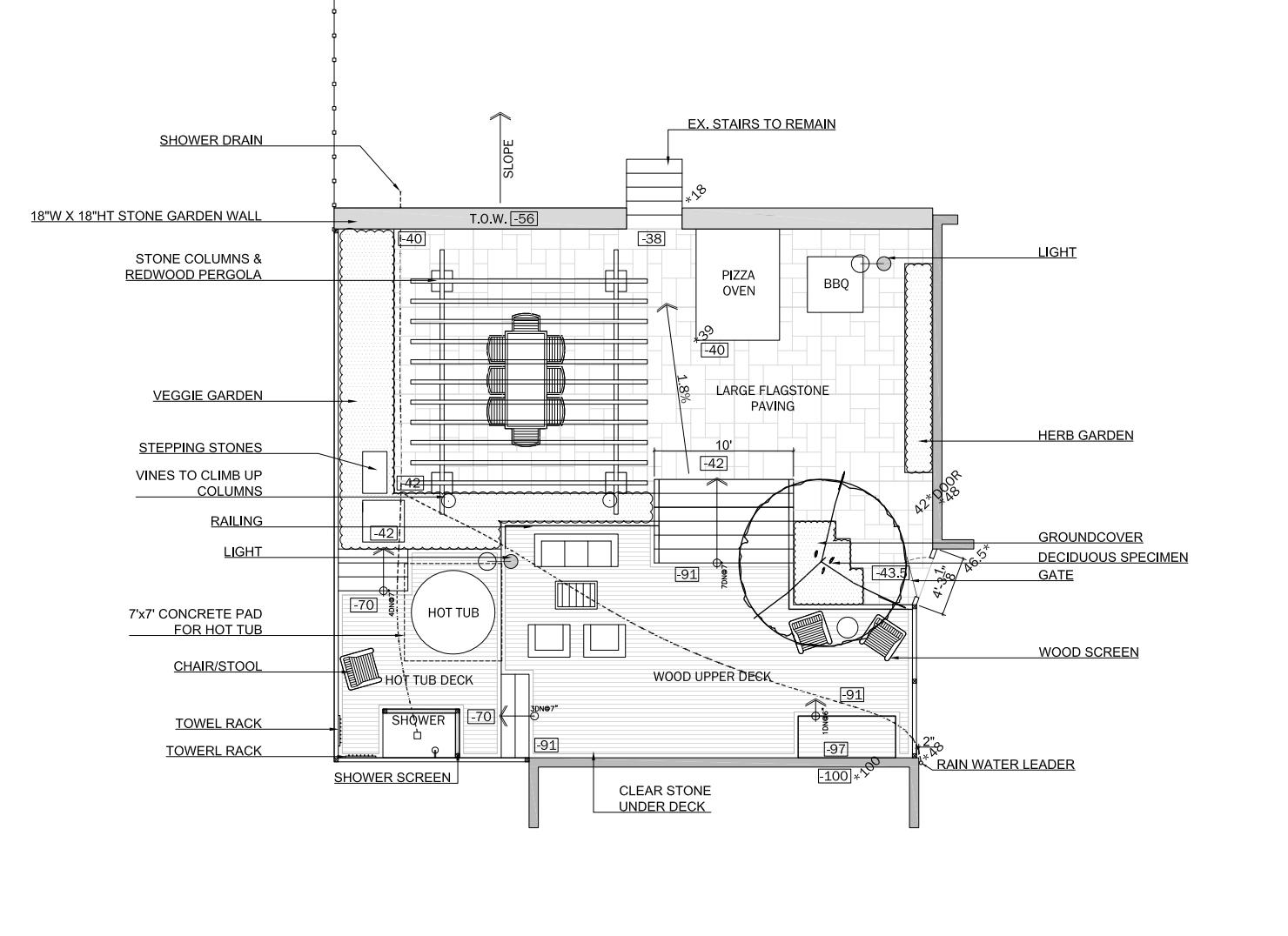 Concept into reality by the amazing Aldershot Landscape Contractors team!!!